Oh Wisconsin, where no one bats an eye at my thick Midwestern accent, and  beer and cheese are always on the menu.  I'm glad to be coming back.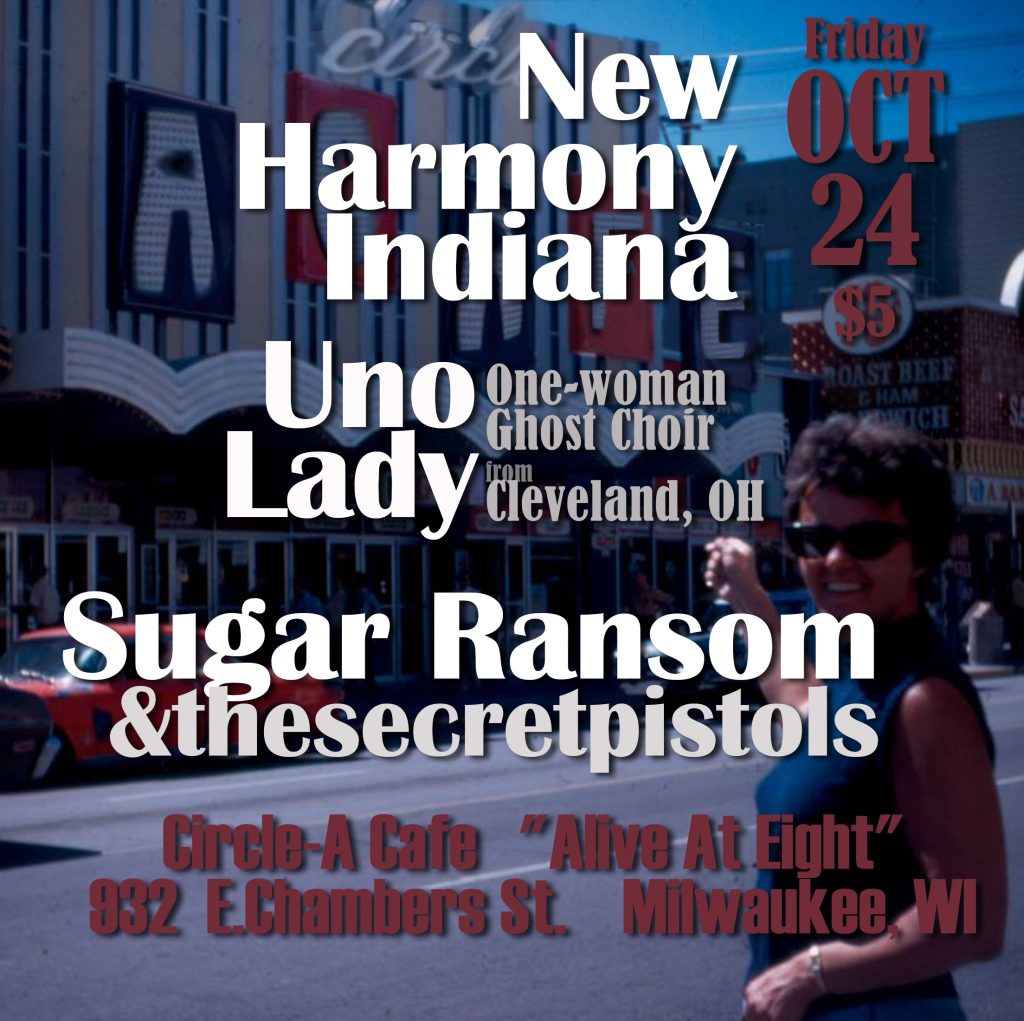 Saturday I'll be making my way to Milwaukee for a show at Circle A Cafe
932 E Chambers St, Milwaukee, Wisconsin  (map)
I'll be sharing the stage with  New Harmony Indiana, and my pal, Sugar Ransom &thesecretpistols. Here is the event page. 
After Milwaukee I'll be headed up to Sturgeon Bay, Wisconsin for Dark Songs. Me and about 40 other musicians will be making creepy music together and will perform it at a 2 day show at the Third Avenue Playhouse, 239 N 3rd Ave, Sturgeon Bay, WI 54235 (map)

Friday October 30th at 7:30pm

Saturday October 31st at 10pm immediately following Rocky Horror Picture Show

here is the event page
Playing with Drinks last night was awesome.  Thanks to everyone who came and thanks to Shale Satans for asking. You're one of my favorite bands in Cleveland! xoxo