OSMOSIS is released on limited edition press of 500 on clear green vinyl with digital download code through Volar Records.
Buy the record  at UnoLady.com and Bandcamp
Virtual tip jar:  Venmo @TheUnoLady   &  PayPal.Me/unolady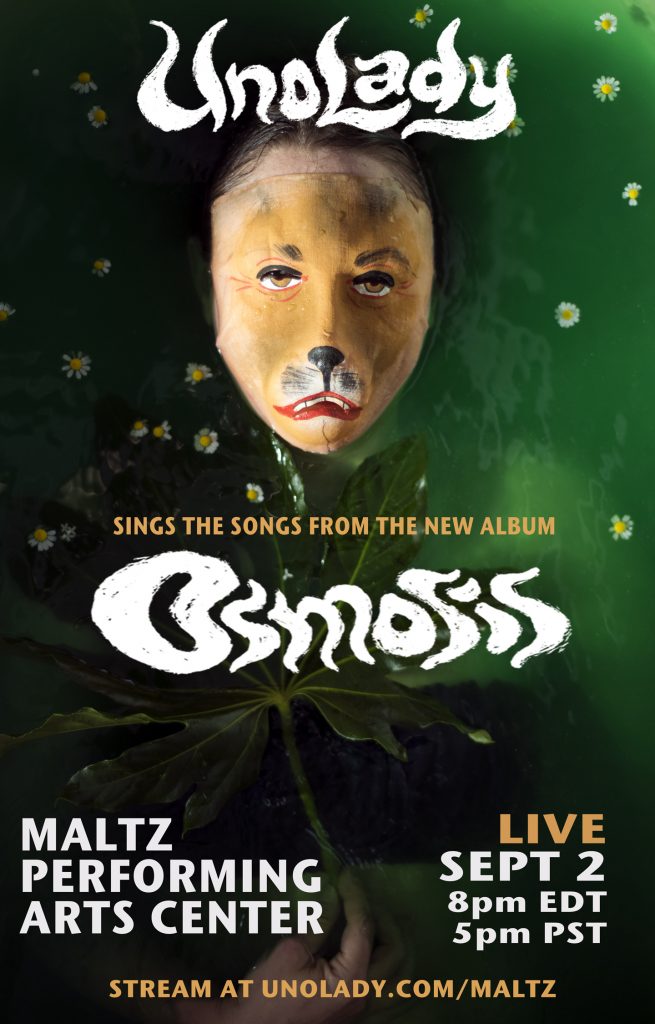 OSMOSIS assimilates ideas, sounds, and styles, from 60's pop, folk, jazz, and soul. Vocals are the foundation. OSMOSIS is a soaring collection of 13 songs. It's a colorful journey through a sonic dream world, and Uno Lady is your guide. Limited edition clear green vinyl released on Volar Records. The record comes with a digital download code.
OSMOSIS was written and recorded by Christa Ebert. Mixed by Christa Ebert and Mike Montgomery at Candyland Studios. "Don't Break My Heart" and "Slow Dance with Resentment" was recorded/engineered by Jeanna Lax at Rogue Studios and features Roseanna Safros – drums,  Theresa May – trumpet,  and Beth Hiser – standup bass.
Cover photograph by Diana Hlywiak and cover font by John Greiner. Animated center vinyl label by Drew Tetz. Album artwork concept and layout by Christa Ebert.
FEATURING GUEST ARTISTS:
Roseanna Safros – drums (Sister Smirk, R Ring)
Erica Snowden-Rodríguez – cello (Erie Philharmonic)
Theresa May – trumpet (Mourning [A] BLKstar)
Beth Hiser – standup bass
Cross Brothers- Nick Cross – guitar +  Tony Cross – percussion
THANK YOU FOR SHARING YOUR CREATIVITY ON THIS RECORD.