I am ecstatic and honored to announce that I was named one of the twenty 2014 Creative Workforce Fellows! The Creative Workforce Fellowship is a program of the Community Partnership for Arts and Culture (CPAC). The Fellowship program is supported by the residents of Cuyahoga County through a public grant from Cuyahoga Arts & Culture(CAC).
Many have inquired about my plan and so I decided to share my submission. In an effort to be transparent, below is a link to my application. I'm also sharing this in hopes to encourage others to apply and expand awareness that public funding exists.
Get it!
You can view all 3 parts of my application here: http://tinyurl.com/unolady
(or click each image below)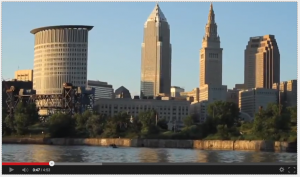 With the fund I plan on:  1) increasing capacity,   2) developing my knowledge, and   3) expanding marketing efforts.
Expansion and evolution are this year's themes.  I look forward to spending time creating cacophonic concoctions, testing my limits, and buying sweet stuff.  All jokes aside, it is important to me that I use these funds to support my community and fellow artists.  Within my application I pledged to spend 90% of the fellowship funds within Cuyahoga County: I am a lady of my word.
I would like to give a heartfelt thanks to CPAC and CAC for providing such an amazing opportunity to Cuyahoga County artists such as myself. Thanks to Lauren Voss for making the video and Angie Ruland for helping with the layout of the pdf (as well as the creation of this website).  I'd also like to thank Tony Cross and Erin Kray for being my advisers and proofreaders. Your help allowed me to present my best effort. I couldn't have done it without you.