MAKERS: CHRISTA EBERT, AKA UNO LADY
"On a frigid day recently, Christa Ebert showed me upstairs to her West Park studio. Among the many effects pedals, microphones, and audio equipment stood a vintage projection screen – the kind of old screen that calls to mind the musty smells of a grade school AV closet. This borrowed screen will play a key role at her performance this Friday at the Akron Recording Company (February 8), along with her other gear in tow. As part of her artist residency for Akron Soul Train, Christa Ebert, better known by her stage persona, Uno Lady, has created a film to accompany her already mesmerizing live performance.
If you've never seen Uno Lady live, let me attempt to explain. A self-trained musician, Ebert composes songs mostly using just her voice. She's been described as a "one-woman ghost choir", which I find particularly apt. Her music includes dream-like layers of her own voice, looping like spells and chants, ethereal tones, instruments and beats all knit together into one lush soundscape. Every time I've heard her sing, I've had goosebumps – the beauty of her voice soaring, cutting through the air is so enchanting it can command the hairs on my arms to stand at attention.
I've seen Uno Lady perform many times over the years – she was the recipient of a CPAC Creative Workforce Fellowship, a Panza Foundation Award, and has performed at many venues and galleries: Transformer Station, the Cleveland Museum of Art, etc. But for the first time, she will be including a film component as part of her live show – thanks to Akron Soul Train. Akron Soul Train is an artist residency program that grants fellowships to provide resources for all creative disciplines – Ebert is the first musician they have supported.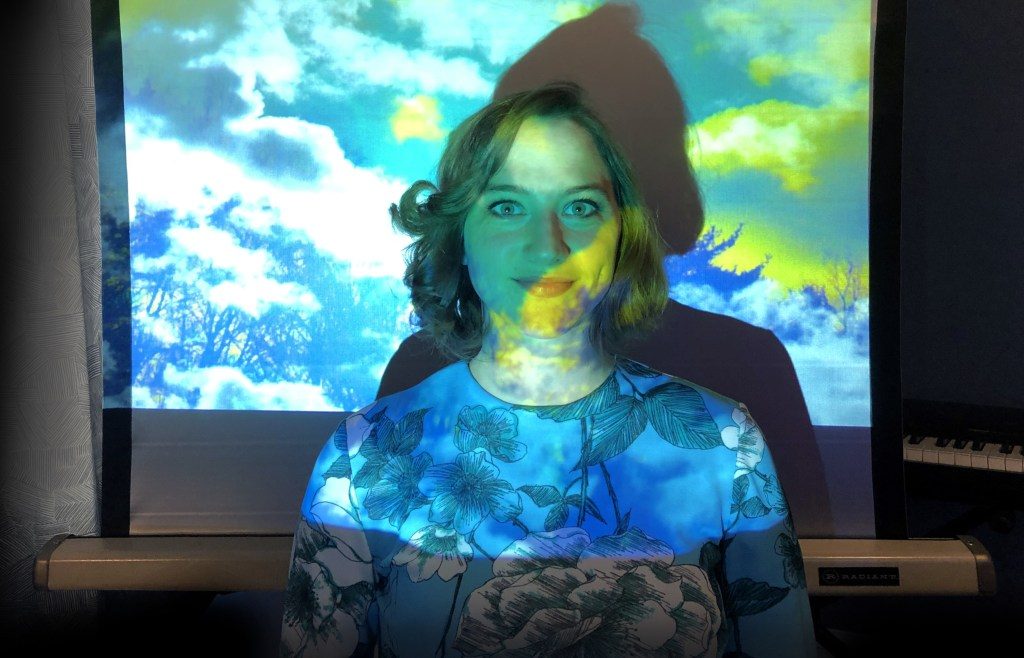 As she explained, "For my Akron Soul Train artist-in-residency I proposed to take my shows to the next level, invest in a better camera (I was using a GoPro), and start making visuals for my performances. I am a visual person, captivated by imagery, and feel there is a cinematic element to my music. I'd like to write compositions for film and figured I may learn something if I tried it the other way around."
If you can't make her show in Akron on Friday, she will also be performing (with her film) at 78th Street Studios smART Space at the next Third Friday – on February 15, from 7-8:30pm. Don't miss it."