Recorded to celebrate my friends' love and marriage. Enjoy.
Listen to the new song – Sasquatch Disco. Featuring field recordings in the woods, crunching leaves, skipping stones, and turkey tail mushrooms as percussion.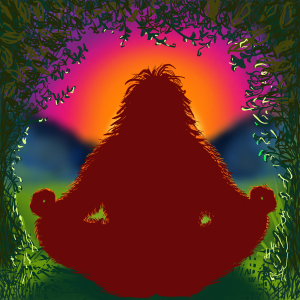 Artwork by Michelle Droll, a super talented artist and Akron Soul Train Fellow. To support my trip to France, Michelle commissioned me to write a disco song about Sasquatch. Sasquatch is a metaphor for creating, an elusive yet familiar monster lurking on the fringe. Thanks again for your support. Please give a listen.