Uno Lady will be performing from 2-3pm on the outdoor stage.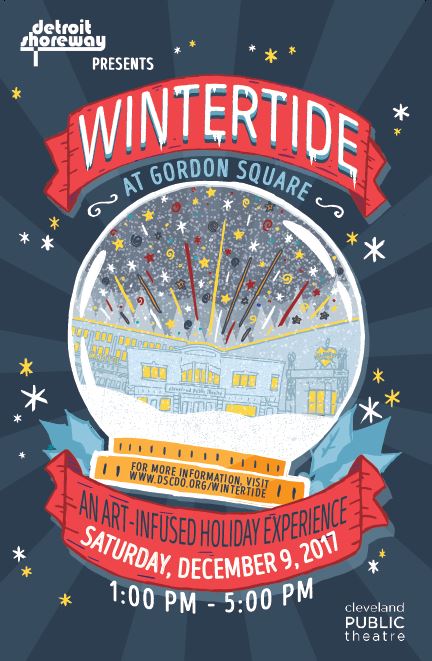 WINTERTIDE at Gordon Square
Saturday, December 9, 2017
Enjoy unique holiday shopping, merriment, & performances at this all-ages festival & celebration of the arts.
11:00AM "A Christmas Story" at the Capitol Theatre ($1 admission).
1:00PM – 4:00PM Pop-up music, theatre performances, holiday vendors, kids' activities, & more.
1:00PM – 5:00PM Music, drinks, s'mores, & fire pits on W 65th St. in front of the Capitol Theatre. Ride a FREE shuttle to & from the Cleveland Bazaar at 78th Street Studios.
THEATRE AFTER DARK
Guests are invited to stay in the district after hours to enjoy ticketed performances at Cleveland Public Theatre (The Loush Sisters Get HARD for the Holidays @ 7:30pm, Pinch and Squeal!'s Wizbang @ 9pm ), Near West Theatre (Beauty and the Beast @ 7:30pm), Talespinner Children's Theatre (Mr. Scrooge's Ghosts @ 2pm & 7pm), and Blank Canvas Theatre (Urinetown @ 8pm). The Capitol Theatre will offer films at traditional show times. Pre-purchasing tickets is strongly encouraged.